Covid-19 Update
Due to current government advice regarding Covid-19, all of my face-to-face classes are postponed. 
In lieu of this I am providing free content via my YouTube channel and weekly donation-based classes via Facebook Live - Mondays and Wednesdays from 7:00PM – 8:00PM.

Pranayama & Mudra Workshop
April 25th 2:00PM - 4:00PM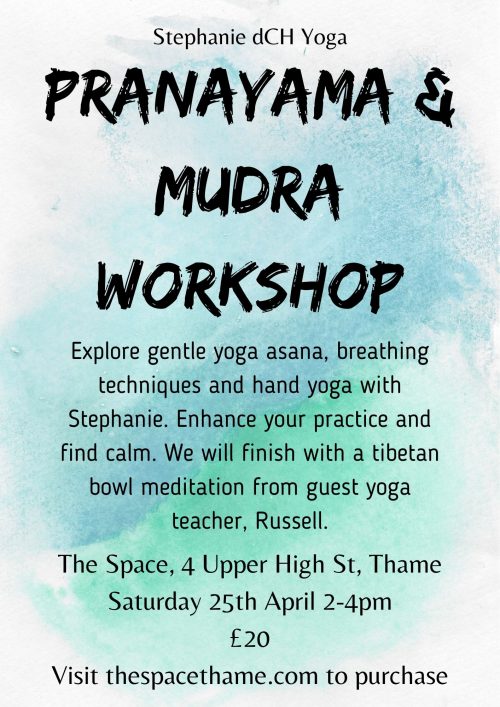 Explore gentle yoga asanas, breathing techniques and hand yoga with Stephanie. Enhance your practice and find calm. We will finish with a Tibetan Bowl meditation from guest yoga teacher Russell.